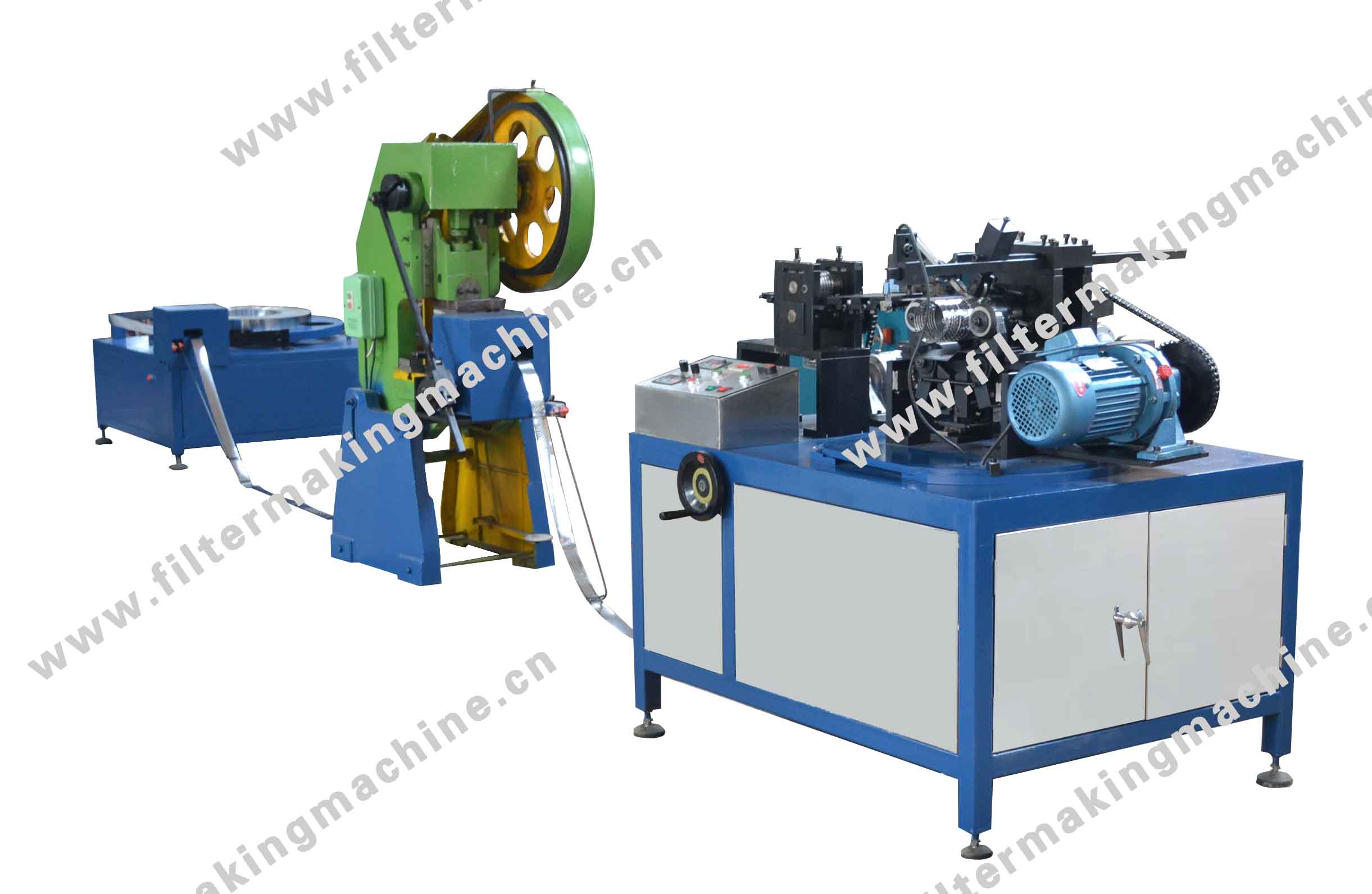 1)
Plate speed: 2-7 meter/min
2)
Diametr of the tube:
30-75
Length of center tube to be processed: any length required
3)
Stainless steel: 0.25 mm thick, 45mm wide.
4)
Motor power: 3kw (Spiral core machine) ,1.5KW (Punching Machine)
5)
Power supply:380V 50Hz
6)
Working air pressure:0.6Mpa
8)
Size of the main machine: 1600x800x1240mm (LxWxH)
9)
Size of the decoiler:1200x800x760mm(LxWxH)
10)
Size of the Punching machine 700x700x1800mm (LxWxH)
<1>one decoiler,
<2>one Punching Machine
<3>one spiral core machine, each diameter need one mould, the machine include three mould. <4>one auto cutter,
2.

Features
1)
The machine can easily change the diameter of screw tube in a short time.
2)
Cut the needed length according to customer's require.
3)
Mechnical drive,which has strong power and good stable.
The machine is technically used in manufacturing stainless steel core to make filter cartridges for edible oil and water treatment etc. applications