Big spiral core machine D161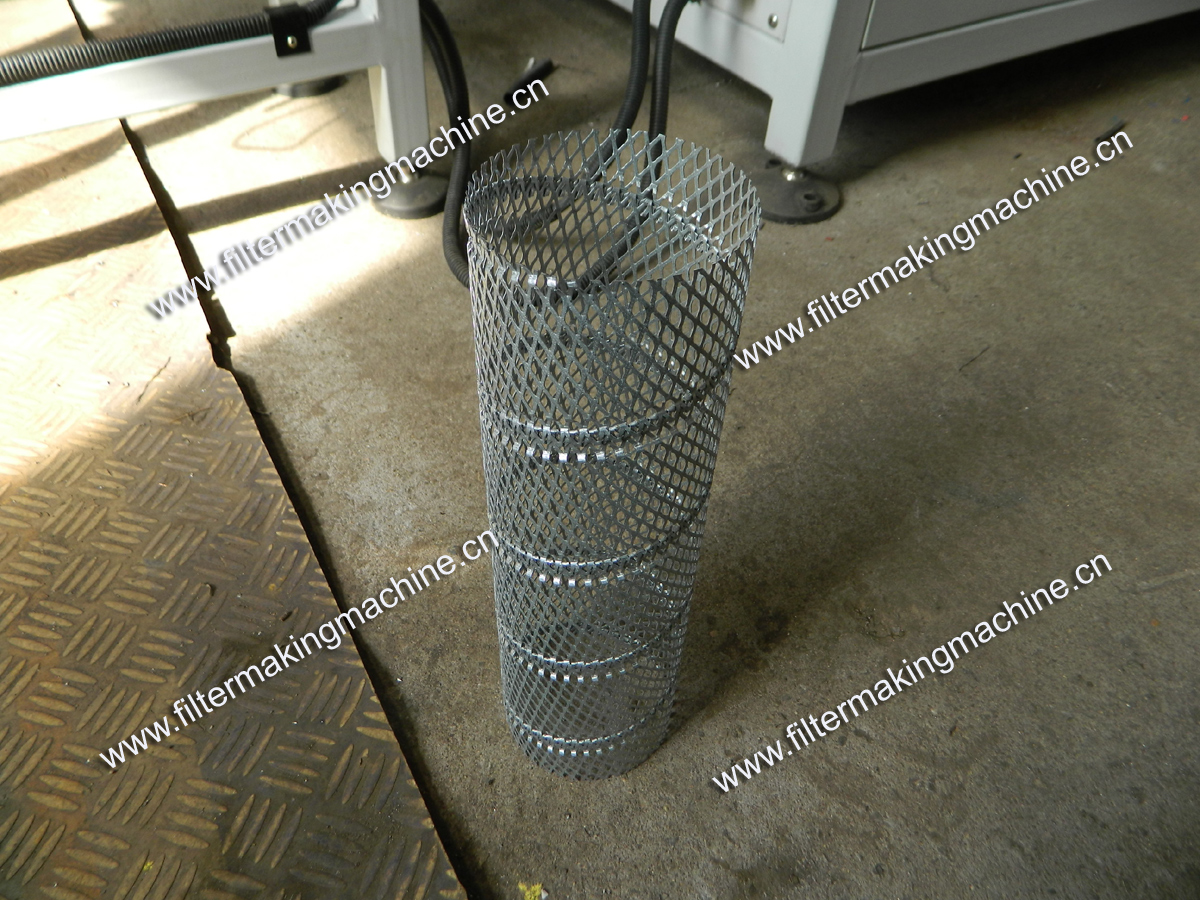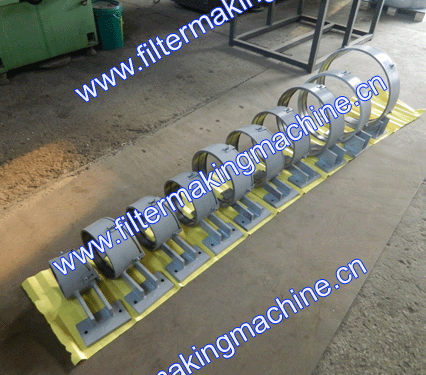 Big spiral core machine D161 Picture 4

Big spiral core machine D161 Picture 5
Video for reference:
http://www.youtube.com/watch?v=5lo0Mg1e3Hs
http://www.youtube.com/watch?v=dDEth4CFTzA
Introduction:
Big spiral core machine D161 has been designed for production of metal mesh spiral tube, the spiral tube for air/dust filter's inner/outer support.
This machine have below advantages.
<a1> The mesh is standard,it is 110 mm wide,no matter what diameter or what length tube will be made.so only one size raw material for all tubes.
<a2> The produce speed is high. The linear speed of mesh could be reach 20 meter/min,if the tube diameter is 100mm,the tube output speed is 5.445meter/min,if the tube diameter is 300mm,the tube output speed is 1.815meter/min.
<a3> The tube length is adjustable from 150mm to 3000mm,even longer.
<a4> The tube machine only need one person to operate. save manpower.
There is also other three type of spiral tube machine for different purpose
<b1> Full auto spiral center tube forming machine (NXJGJ-2A) for oil/fuel filter center tube
<b2> Spiral core welding machine (SCW-8) for hydraulic filters
<b3> Stainless steel spiral tube welding machine (SCW-8V2) for ventilate pipe
<b4> Big Spiral Core Machine D163 for hydraulic filters

Specification:
<c1> Mesh width: 110mm +0/-0.02
<c2> Mesh thickness: 0.5mm – 1mm, generally use 0.5mm or 0.8mm.
<c3> Mesh core tube diameter: 80-500mm
<c4> Tube length: 150mm-3000mm (could be longer if required)
<c5> Mesh linear speed: 20meter/min
<c6> Mesh type: Expanded mesh
<c7> Unwinding stand suited for: 310-350 mm
<c8> overall machine dimensions:
Length: 2868mm
Width: 1160mm
Height: 1416mm
Net weight: 836kg
<c9> Electricals suited for:
Voltage: 380V
Phase: Three
Frequency: 50Hz
Motor 1: 1.5KW 3.7A
Motor 2: 0.25KW 1.35A
Motor 3: 0.75KW 2A
<c10> Production diameter: 80-500mm, each diameter meter need one mould, so customer need inform us what exactly diameter needed, then we could make moulds accordingly.
<c11> Work mode: Full automatic cut
<c12>Applicable products: All kinds of filter inside and outside decoration nets, supporting network
<b4> Big Spiral Core Machine D163 for hydraulic filters