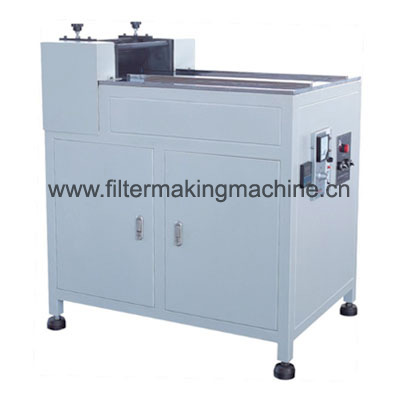 Specification
1、The max width of the products:320mm
2、Customize the rollers according to the pleating height and pitch of waves
3、Production capability:15pcs/min
4、Motor power:0.75kw
5、Heating power:2kw
6、Power supply:380V/50HZ
7、Temp control scope:normal~300
8、M/C weight:400kg
9、M/C size:910*650*950mm(L*W*H)
Features
1、The speed can be controlled through variable-speed motor to accommodate different working condition.
2、The paper will not be damaged while corrugating with the help of the gear duster and the chain wheel.
3、Heating by the far infrared gear,so the temperature of the roll can be controlled evenly.
4、High efficiency and simple operation.
5、Easily regulated the wave when it goes dissymmetry.
Applications
It is used for paper corrugating of the separated high efficiency filters.